Cook & Mason
Located in East Fremantle, Cook & Mason is focused on high quality, seasonal and locally sourced produce.
Owners chef Gord Kahle and Craig Houston opened Cook & Mason in October 2017. It is located within one of the oldest buildings on the historic George Street.
Cook & Mason's menu is designed to share and will be changing often to make the most of the freshest, finest foods in season. Our ingredients are ethically, sustainably sourced from some of the best local farmers and growers.
Join us for dinner Tuesday to Saturday, or lunch Friday and Saturday.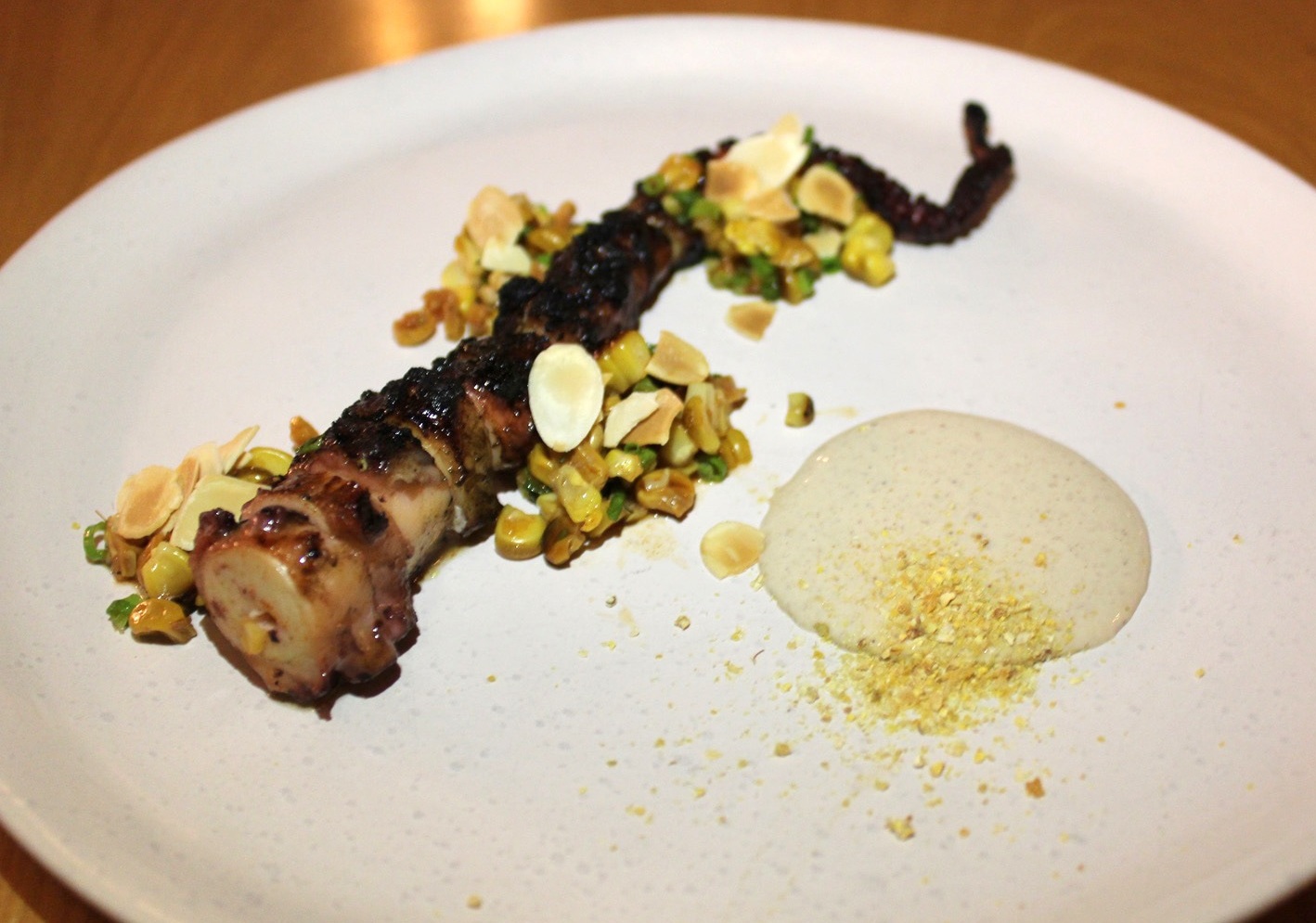 Chargrilled Western Australian octopus with charred and pickled corn, smoked corn powder and whipped almonds $19.00
Availability: Lunch & Dinner